Vizsla and Agár-like dogs, and an extinct dog, the Szelindek were represented in King Anjou House Nagy Lajos' Illuminated Chronicle, also known as Chronica Hungarorum. Published in 1358, it shows how important these dogs were to the everyday life of the Hungarian aristocrat.
The Bear-Hunting Scene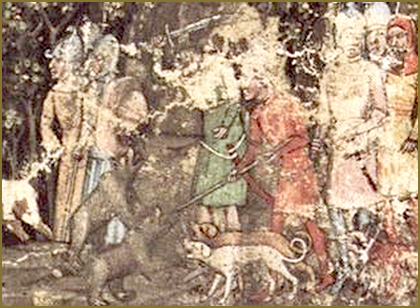 The second folio depicts an Agár in the front and the extinct Szelindek-like dog behind it.
The Legend of the Stag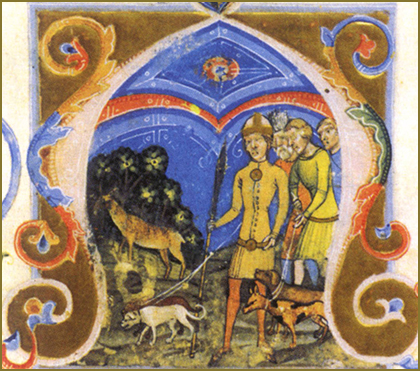 The third folio depicts the letter "A" embellished with a hunting scene with four dogs. The front dog resembles a Vizsla and the dog on the left matches the ancient Agár.
The Hunt of Csóri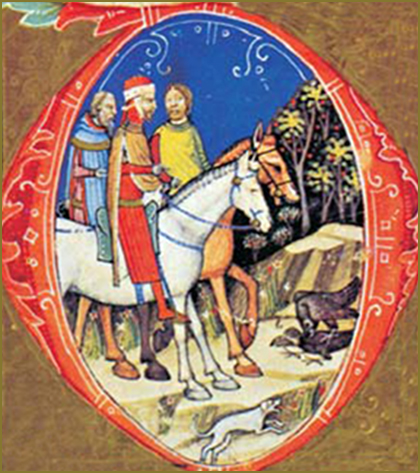 The 53rd folio depicts the letter "D" decorated with another hunting scene with a dog resembling a running Vizsla.